Tom And Jerry At India's Hottest Startup Spread Joy
More than our office spaces or community, we are in the business of happiness at work.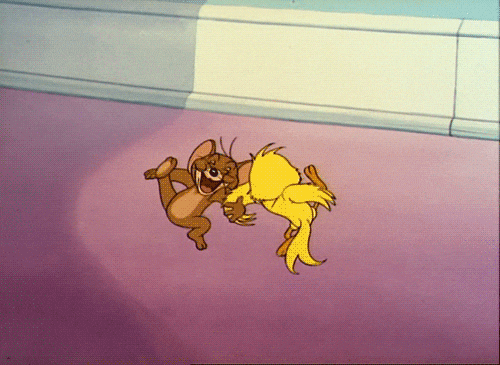 We want every coworker (fondly known as Innov8ers) to achieve massive success in their lives through work. But in order to achieve that, we believe that an integral part of the journey should be packed with happiness and fulfilment in every turn.
From our constant observation, we felt a need to put small experiences which can change the overall mood and environment instantly.
The idea of playing Tom and Jerry series came to us when we thought of fun and entertainment which can apply to everyone and breaks the barrier of language.
Tom and Jerry was first created back in 1940 which centres on the rivalry of two iconic characters of a cat and a mouse with brilliant plots and slapstick comedy. It is among one of the most loved and watched animated series in history.
So besides great ergonomic design and conducive environment at Innov8 co-working, we improvised and played Tom and Jerry series in common lounge/meeting area all day. And it worked like magic. The number of people stopping and smiling even for a moment created a huge change in the otherwise serious work zone.
Here's what we learned:
Fun and performance booster
Think for a second about working when the mood is not so good when you are feeling anxious and getting stressed. Do you feel motivated? Or creative to perform the work at hand?
So changing mood through fun and moment of light-hearted comedy fills us with energy and excitement which ultimately helps in better focus and devotion. The quality of work just improves for you and the people around.
2. Stress buster
Our brains become more alert and open to ideas when we're happy. It's a great recipe for relieving stress and increasing productivity. The value of simple smile and laughter is really undervalued.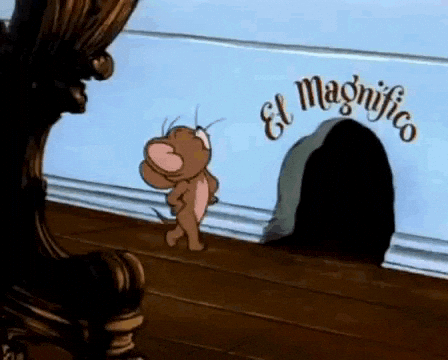 3. No age barrier
In terms of laughter and enjoyment of animated comedy like Tom and Jerry, there is no barrier. It does not pertain to any specific age group. Be of any age group, you'll love Tom and Jerry.
4. Need no sound; visual works like a charm
Unlike most of the cartoons nowadays, Tom and Jerry is one such cartoon which neither requires any musical effects nor language to be understood. The communication from the emotions and the plots is something to be really appreciated here.
This becomes really convenient as well as non-disturbing when we play at the common lounge area where our co-workers meet and converse serious topics. People can continue to do their work even while it is being played.
5. Bring out childhood memories
Tom and Jerry is one such childhood memory which is attached to every person's life. We have grown up seeing Tom and Jerry shows. It takes us back to the time of childhood and revives the memories attached to it. Happy memories bring out the warmth and innocence inside us.
6. Connecting people
Happy co-workers are nicer to be around and the animated show always strikes up a conversation between co-workers. We love to see happy smiling faces in our coworking space.
By placing the happiness of our co-workers and customers first, we are trying to strong cultures and an even happier loyalty sheet.
---
Come & Spend A Day At Innov8 – Book Now!
Website – www.innov8.work | Hotline – +91 9999-466-688
We build beautiful offices and coworking spaces for businesses in India.
Innov8 is a workspace and community startup based in India. Innov8 take prime commercial spaces and convert them into thought led, well-designed workspaces for businesses, entrepreneurs, and freelancers.  Innov8 has centers across all major cities in India.
Any Queries – Feel Free To Reach Out!